<!debut du menu>

Blacksmithing
and Cutlery
by Gérard HEUTTE

<! = HR en couleur ad hoc>






<! = HR en couleur ad hoc>





<! = HR en couleur ad hoc>







<! = HR en couleur ad hoc>


<! = HR en couleur ad hoc>





<!fin du menu>

Events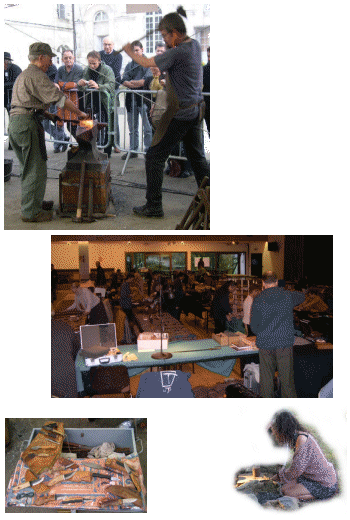 Throughout the year, many events on blacksmithing and/or cutlery are organized. It is ideal to open on the external world. One sees there innovations and craftsmen at work.

> A diary of the interesting shows.

And some photographs of the events:
> Fête du Fer (Festival of Iron).
> Gembloux .
> Fèvres .
> Thiers .
> Sicac .
> Nontron .

Take notice for slow connections: There are a lot of pictures...