<!debut du menu>

Blacksmithing
and Cutlery
by Gérard HEUTTE

<! = HR en couleur ad hoc>






<! = HR en couleur ad hoc>





<! = HR en couleur ad hoc>







<! = HR en couleur ad hoc>


<! = HR en couleur ad hoc>





<!fin du menu>

Practical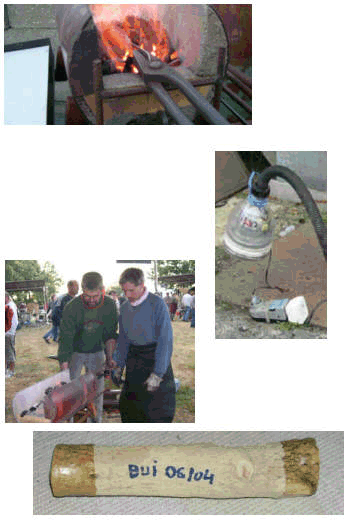 This page gathers practical information which is often lacking to the cutler. You will also find some tricks and easy ways there...

The purchasing is sometimes difficult:
> Think to reprocessing .
> For the handles, it is possible to cut yourself the wood.
> A list of french suppliers was removed from here. It is useless for international visitors.
> And to help you for supplying, some practical information about steels.

To help understanding other countries books:
> A lexicon for english words was removed from here. Obviously useless !
> Some Conversion tables for metric and Anglo-Saxon measuring units.

And to finish:
> Some general considerations on finality of the knives.